Ffion Denman is 22 years old and is from Cardiff. She recently graduated from Arts University Bournemouth (AUB) studying Photography and is now currently living in London studying a Masters in curating and collections at Chelsea College of art. She would love to one-day have her own gallery space and photography magazine in print. 
Ffion also 
runs the FiKA page, which shares a magazine or photo book review every week, an exhibition review and creative submission.
​​​​​​​
Why did you decide to start Fika and how did the idea of launching your own platform come about? Is this something you'd like to pursue long-term?
So my reasoning to start FiKA was inspired by a talk we had in my final year of study in my undergrad at AUB studying photography, so we had a talk by Max Ferguson who founded Splash and Grab magazine and Emma Bowkett who is the director of photography for FT Weekend magazine. At this point I already had a stack magazine subscription, (@stackmagazines on IG, if you're into your magazines this subscription is AMAZING) so my passion for magazines was already there, but these two talks kind of spoke about how you just have to go and do what you want to do. Why are you holding back? Why is anyone holding back? if you want to do something, go for it, so actually starting the FiKA platform on Instagram came from that. 
But the inspiration behind the idea and intention of FiKA, which is to inspire personal or societal change or and growth, came from my passion anyway to inspire change. I wrote an essay in my second year that was about activist art and activist photographers and I was massively inspired by the work of Zanele Muholi and their identification as a visual activist. I never before heard or seen this term and it really resonated with what I want to be or want to do, so I guess FiKA's intention is to be a resource of visual activism no matter how big or small.  
Thinking long-term for FiKA this is definitely something I want to pursue, I always think in my head about the possibilities of FiKA, having a magazine in print and its own photography studio and office. A major inspiration is Tori West who is the founder of Bricks magazine who last year opened a Bricks photo studio and office space, so that moment was kind of pivotal for me I guess as well as it was for Bricks because I saw exactly what I want for FiKA.
Why are you holding back? Why is anyone holding back? if you want to do something, go for it
Imogen and I launched POY a few months ago, and it took us a lot of courage to bite the bullet and go for it. Did you find the process of launching Fika scary or intimidating? If so, how did you overcome this feeling?
I definitely did find it scary and intimidating so I think that's completely normal for you guys to feel like that as well, I mean I hope so because I did too! I think it became less scary and intimidating because FiKA was originally founded with my friend who is also an incredible photographer, but I've since taken FiKA upon myself as it just works better this way. So in the beginning when you have someone else I guess the thought of it failing doesn't become as an embarrassing thought because you have someone else with you.
I think that's why I found it so scary and intimidating because what if it failed, what if nobody followed it, what if nobody liked our content or idea. But once you get going and bite the bullet you soon realise that if you are passionate enough failure isn't going to happen. I don't mean that in the Molly-Mae we all have the same 24 hours way BTW, I mean in terms of followers and likes, because the more consistent you are the more these grow organically anyway. The more passionate you are, the more consistent you will be so find something you love.​​​​​​​
I think the main piece of advice I guess for overcoming this feeling is 1st to write down exactly what your intentions are with your online presence/collective/magazine. Once you have a clear idea in your head of what you want it then becomes less scary to figure out how to put this into action. I think the only way of getting over the feeling of fear of actually launching whatever you want to launch is literally just to do it! The more you put it off the more worried you will become about it, so in the words of Nike, just do it.
once you get going and bite the bullet you soon realise that if you are passionate and want it bad enough failure isn't going to happen
Do you think that having an online presence is important in pursuing a career within the magazine/curation industry? If so, do you have any advice for using social media as a positive tool?​​​​​​​
It's hard to kind of think about the importance of social media when it's also so toxic. I do really believe it is important to have a presence online if you are any sort of creative because for me anyway that's how I found most job opportunities and also meeting other creatives that I definitely wouldn't have met if I didn't have an online presence. But then it's kind of a double edged sword because you become a slave to the algorithm. Social media is run by very corporate white men, so creating a space that's trying to challenge this but then also conforming to that space is an oxymoron I guess. Even though it is important for creatives to have this space online it is also important to engage with the Internet critically, to dismantle the largely corporate white man controlling how we move online, inventing the world for us. The Internet requires critical attention as much as any other space does, we need to amplify the problems and the glitches and live in these spaces and then apply them to any creative practice. The creative online space becomes vital in dismantling societal and industry problems and inequalities, it becomes a space of dismantling from within which is actually really powerful. ​​​​​​​
Social media can also be a great place for tackling gender inequality and accepting the underrepresented. Do you think that social media is positively helping with the change towards a more diverse industry?​​​​​​​
So going off the end of my last answer I guess my answer is yes definitely because social media is becoming this vital place of critique. You have the freedom to share whatever opinion and work that you want, this can be both incredibly problematic but also so important because everyone can make a space for themselves. Despite this, even though there is this beautifully diverse uplifting space on social media within the creative industry this doesn't manifest into off-line creative space. My dissertation question for my undergraduate was 'do we still need female only exhibitions or are they merely a form of tokenism.' I concluded that yes we did need this positive discrimination as women are still so underrepresented in the art world.

67% of undergraduate students in creative subjects are female yet only 30% of female artists are represented in private London galleries

. And this inequality only gets worse when considering people of minority backgrounds so despite the positivity social media brings in diversifying the creative space I guess it's not doing enough for this to manifest into represented artists in the industry. We need more support and representation for women and people of minority backgrounds within art institutions and the industry. I guess this also touches on what I said about using social media to dismantle these inequalities from within we also need to dismantle the rotten foundations of the art industry from within and this means supporting and lifting up people of minorities.
even though there is this beautifully diverse uplifting space on social media within the creative industry this doesn't manifest into off-line creative space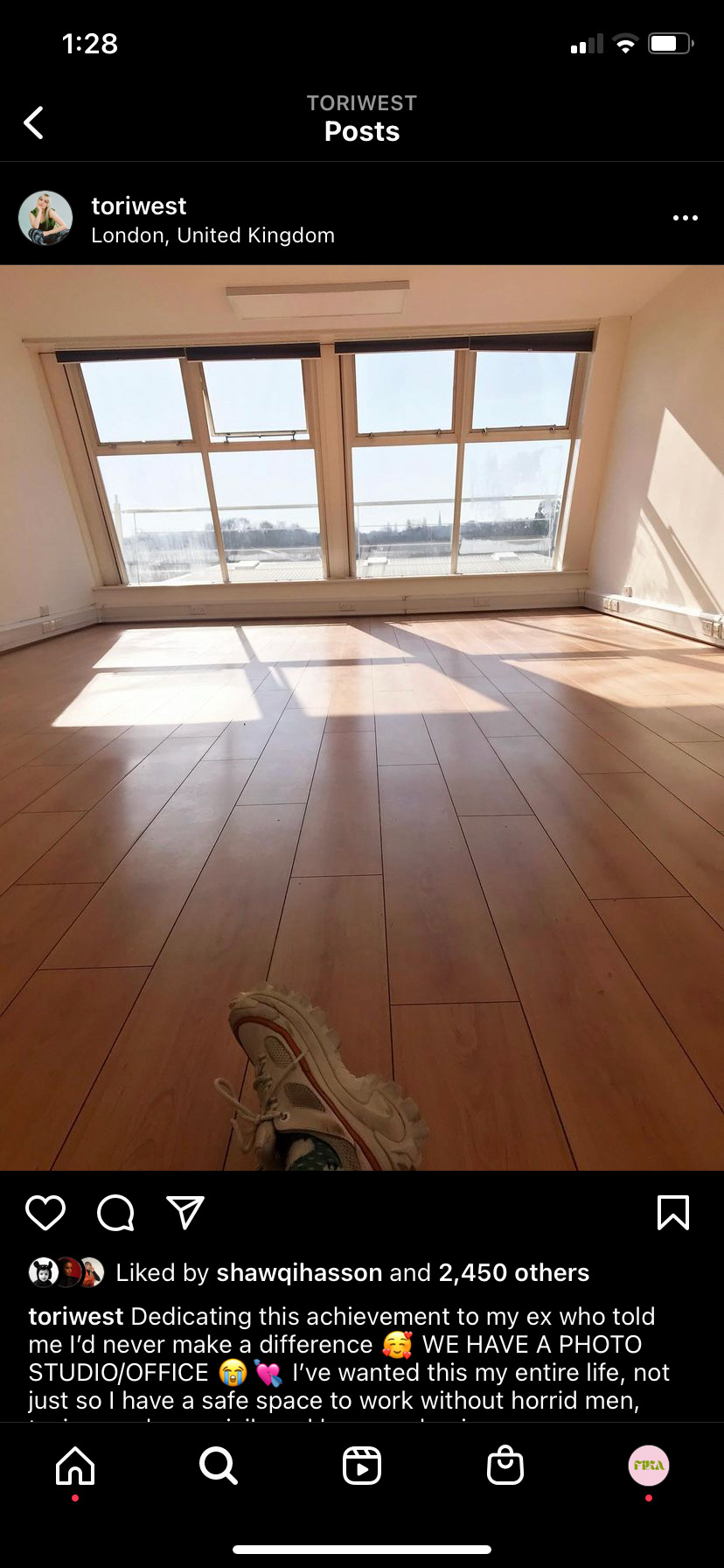 How do you see Fika evolving?
I guess I've already touched on this a bit when I mentioned Tori West's Bricks magazine, but I would love FiKA to evolve into physical space, so into the gallery space, into magazine in print, into maybe a photography studio. I think moving from the digital to the physical is my aim for the future of FiKA. 
Where do you hope to be and what do you hope to be doing in 5 years time?​​​​​​​
I think to put it simply in a creative job.

I've found it really difficult to secure a creative job that can sustain living in London (hence I am now a part time nanny), it's an incredibly competitive place, so I really hope I will be in a creative space in five years.

But digging a bit deeper into what I would really love to be doing in five years. I would love to have curated my own exhibition by FiKA. I would love to have worked internationally with Gallery spaces abroad. I would hope that FiKA has had at least three successful magazines in print. I would love to have a touring exhibition of my photographic work.

But I guess my main goal in five years and for the rest of my life is to be able to be creative, in whatever way that may be, and not worry about paying my rent.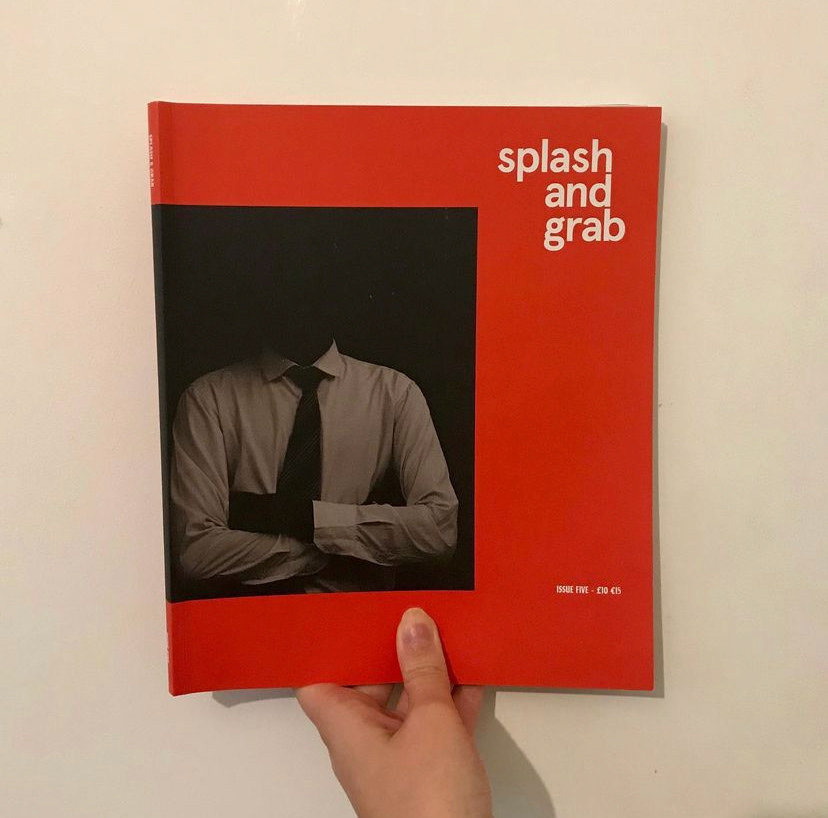 What are your top 5 favourite inspiring magazines/platforms for women?
Riposte magazine would definitely be up there, it's made for women by women. Bricks magazine as I've mentioned it so many times! Al Naeem magazine that is run by Asma Elmi, an incredible Cardiff-based female creative. Another magazine that is produced so beautifully is Hammam magazine despite not directly by only women or made specifically for women, (the editor in chief is a woman, Ekin Balcioglu though!), it is a very inspiring magazine. A platform that I love that's run by two women is @thewhitepube. They release amazing reviews and podcasts weekly. ​​​​​​​
Lastly, what is a motto/saying that you live by?​​​​​​​
I guess it's not really a motto but that everyone can always do a be better. There is always space for growth and learning and evolving to be a better person.
I really don't feel qualified enough to be giving out advice but one thing I would say that I'm still learning is to be consistent with what you want, do exactly what you want, and basically don't give up!
be consistent with what you want, do exactly what you want, and basically don't give up!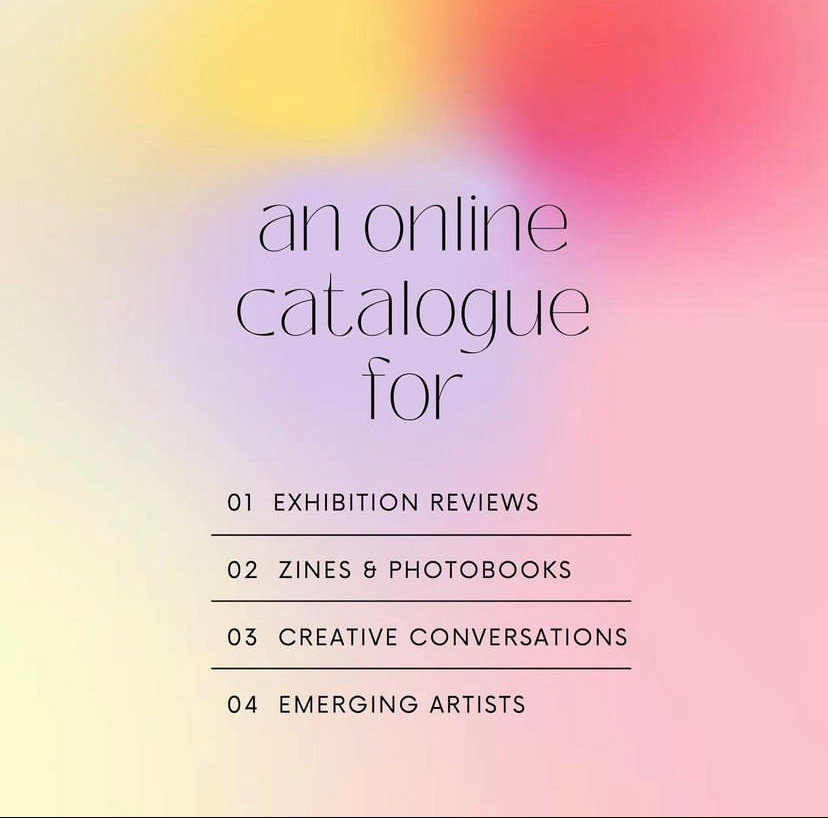 Keep up the great work, Ffion 👏🏻👏🏻