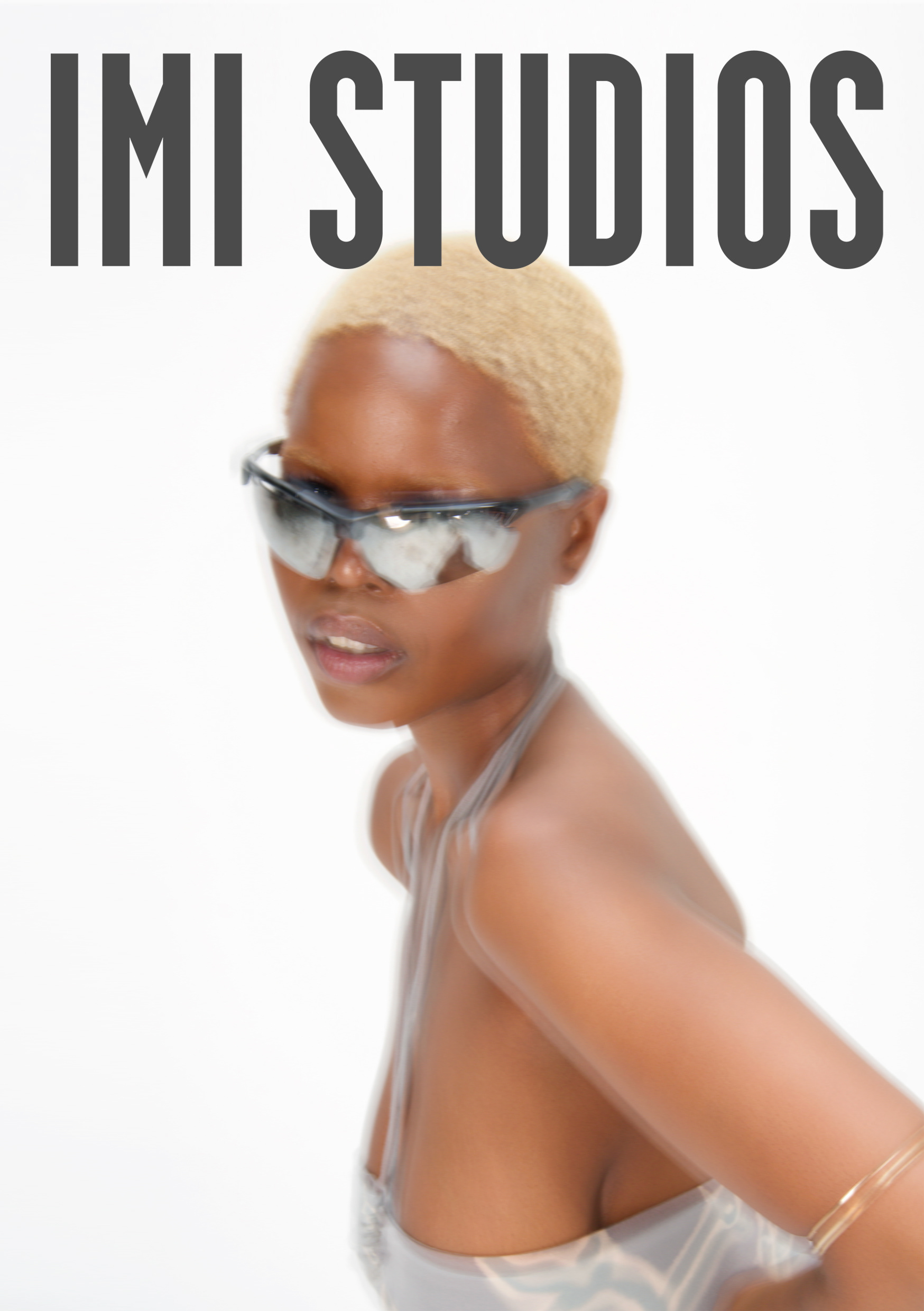 Introduce yourself, tell us a little bit about yourself?
I'm a fashion designer from Edinburgh, Scotland. I have a brand called Imi Studios which launched in December 2020.
At what stage in your life did you realise you wanted to work in the fashion industry?
I always wanted to do something creative and I decided on fashion when I was around 15. From here I started a fashion blog and I also started posting lots of fashion content on Instagram. I did this because I knew having a following would help me grow a brand one day. 
​​​​​​​
Can you tell us about your brand 'Imi Studios', what is one thing everyone should know about it?
The one thing everyone should know about Imi Studios is that every piece is currently hand sewn by me. As a small business I don't have the funds to manufacture hundreds of pieces so I currently hand make everything. The brand also stocks size UK 6 - UK 20 and you can contact me if you want a custom larger size and I will make it free of added charge.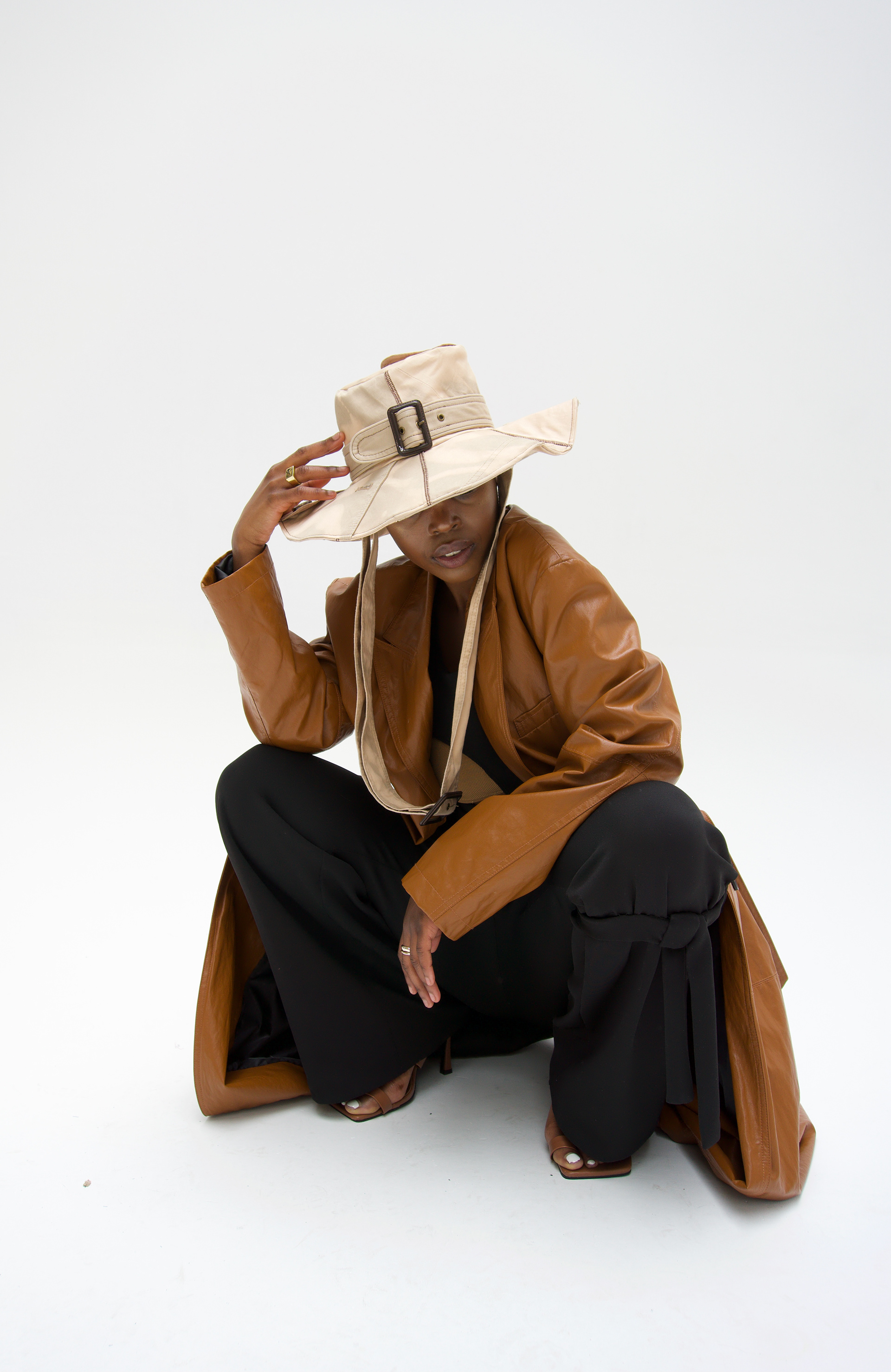 We chatted a bit about how you didn't go down the traditional route of attending art school/college, how did you end up where you are now?
I'm very single minded (which can be good and bad) and since I was about 11 I knew I wanted to go to Central Saint Martins after leaving school. When I was 15 I did a summer course there and it solidified my desire to go. I then found out I got rejected and although I'd had offers from other colleges, none of them really appealed to me. I therefore decided to do a 1 year course in Milan and then reapply for CSM the following year. After getting rejected for a second time I decided I wanted to start working in the industry instead. Later that year I showcased at New York Fashion Week so maybe the rejection was a blessing in disguise.
After getting rejected for a second time I decided I wanted 
to start working in the industry instead. Later that year 
I showcased at New York Fashion Week so maybe 
the
 rejection was a blessing in disguise.
Do you think the path you've taken has affected how colleagues in the fashion industry view/treat 
you?
I usually tell people I've studied in Milan but I don't specify how long for, in case people view me as "unqualified". When I did my first internship I felt out of my depth for the first week or two because I didn't have the same background as the other interns - but I think part of this was probably a sense of imposter syndrome. At first I kind of just winged it but I quickly learnt a ton of new skills throughout the 2 internships I did. I would now be comfortable going into any design job.
From first hand experience, do you find you have the same opportunities as those that have gone to art schools?
When applying for jobs, I don't think they care if you have a degree as long as you have experience in the industry. However, the one thing I have missed out on is using the connections a lot of universities have with designers and brands. There are various programs at universities which help graduates get jobs. 
How did you kick off your brand 'Imi Studios'?
When I was 19 I was asked to showcase a collection at Vancouver Fashion Week. I had never made an entire collection before and at the time, sewing wasn't my strong suit. However I said yes and just went for it. My show received a lot of good coverage from various magazines which kind of kick started my brand. Later that year I was asked to showcase at New York Fashion Week. Despite doing these two shows, I still didn't have an online shop. Last December I had a rebrand and launched my website imistudios.co.uk.
​​​​​​​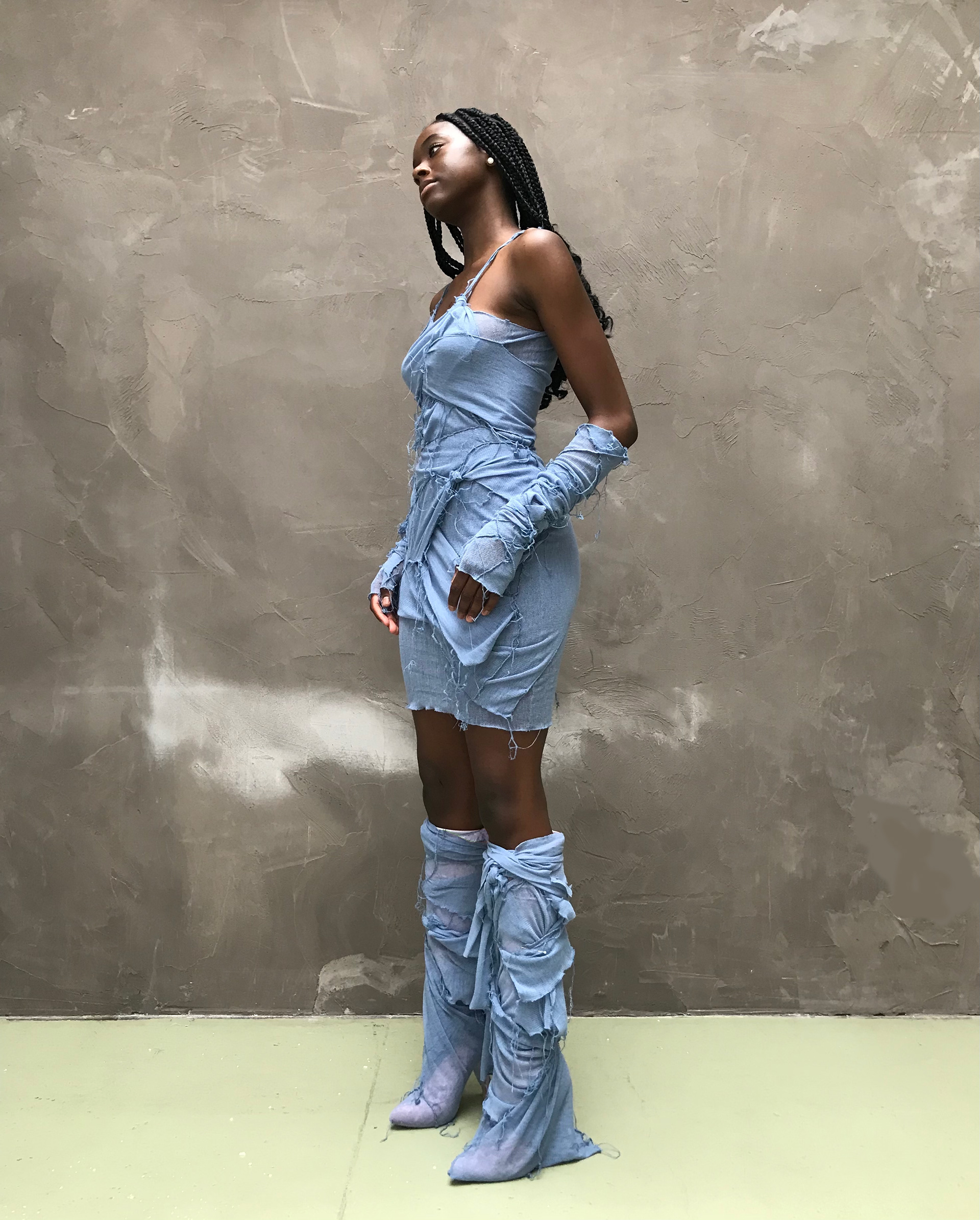 What inspires your designs? E.g culture, people? 
Social issues used to inspire my work. However, as I've started to commercialise my brand more I've realised that sometimes your creative vision has to be compromised slightly in order to make money. I now view design through a slightly different lens and prioritise what I think would sell well over conceptual ideas and concepts. I hope that at some point I can grow my brand to a level where my pieces are more conceptual and artistic, while still making a living.
As a young woman, what is your view of underlying sexism in the industry? Despite 80% of designers being female, the industry is still male dominated.
Men are definitely taken more seriously and are therefore more likely to do well. The companies I've worked for were female led which I've really enjoyed.  
Do you believe the fashion industry is more diverse than it was 10 years ago? Is there anything you think needs to be highlighted more?
On the face of it, yes. However the lack of diversity behind the scenes isn't ok. A prime example would be the Summer 21 Jacquemus show where the majority of models were POC but almost all of the Jacquemus team behind the show were white. There needs to be diversity in all areas of the industry.
As 'Imi Studios' has been featured in Vogue, I-D and Nylon magazine, what is your opinion of media aiding small designers get 'seen'?
I think it's really great that so many magazines actively seek out small, upcoming labels and give them coverage. It's such a good way for young designers to expand their audience and subsequently, gain further coverage from other publications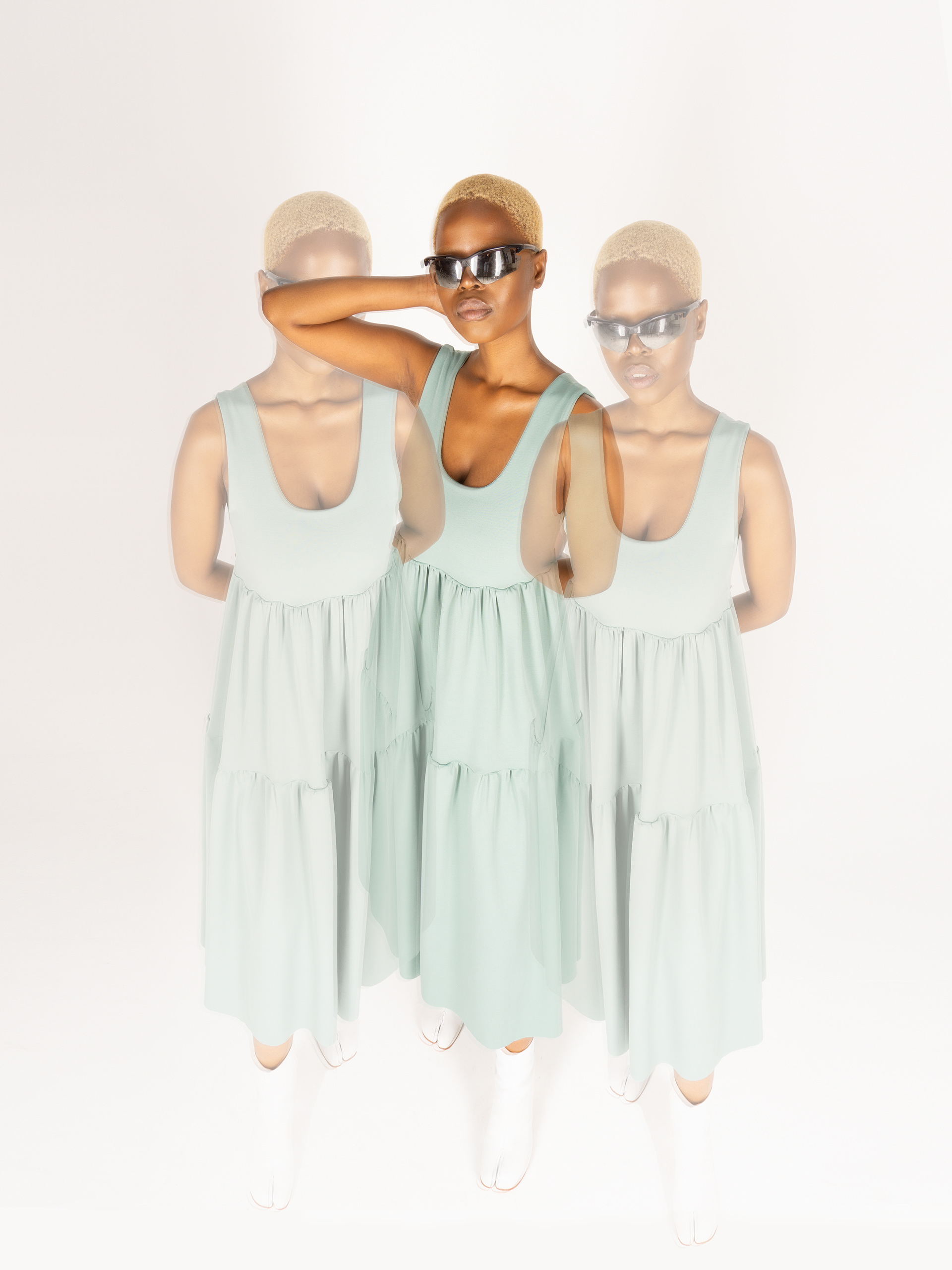 Do you think social media platforms like Instagram/Tiktok/Twitter help to promote smaller designers? 
I exclusively market through social media. It's such a great tool because it's essentially a free platform. I was contacted about Vancouver and New York Fashion Weeks over Instagram so my advice to any aspiring designers would be to post loads of pictures of your work because you never know who's going to see it.
Do you have any advice for other women/trans/non-binary creatives entering the industry?
Don't shrink yourself in order to make room for others. Take up space!
Don't shrink yourself in order to make room for others. 
Do you have a role model in the industry?
Stylist Betsy Johnson (@betsyjohnson_) has really inspired me because she has created a successful career for herself through social media. I've followed her for years and have watched her become a huge success at a very young age because of her creative Instagram content.
What is one piece of advice you wish you'd known before entering into the industry? 
Say yes to every opportunity you get.
Say yes to every opportunity you get.
Where do you want 'Imi Studios' to be in the next 5 years? What is your main goal for your clothing brand? 
When I was younger my goal was to create a huge, globally renowned clothing brand. Now, I don't want to compromise the sustainable nature of the brand in order to make lots of money. In 5 years I want to be working out of my own studio with a handful of employees. I want the brand's ethics to remain the same.
​​​​​​​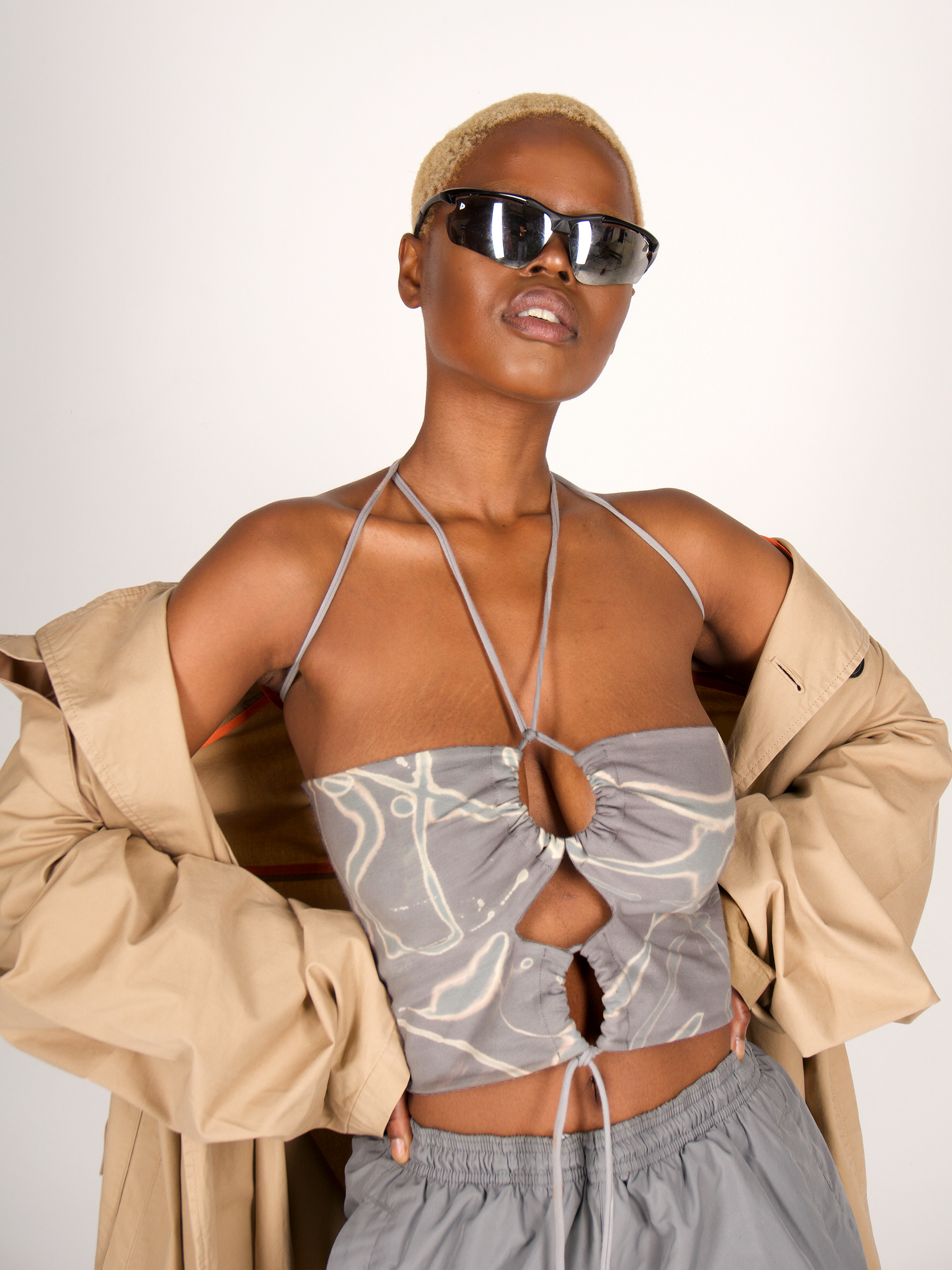 Who are your top 3 favourite designers?
Charlotte Knowels, Dingyun Zhang, Craig Green.
What is your essential wardrobe staple?
Who would you love to see wearing your designs?
This is maybe an unpopular opinion but Kim Kardashian. I think she's a fashion icon.
What is your favourite piece of clothing you've designed?
The echo dress in my recent drop.
​​​​​​​