Mathushaa Sagthidas is a London based freelance photographer, stylist, set designer and art director (studied at Camberwell College of Arts, UAL) with interest in fine art and contemporary fashion. Mathushaa's work often examines her identity - Tamil Eelam ethnicity and British nationality, which is reflected through traditions, history and fashion photography. 
What led you to pursuing photography? 
It was after taking part in this one week photography workshop for my work experience back in year 13 - that's when everything changed. I decided, instead going straight to university, to do a foundation year where I would have the chance explore load different creative paths and also I wanted the year to figure if photography was something that I wanted to purse further in terms of my studies as well as career.
Have you always been a creative person? Or did it develop over time?
I've definitely always been a creative person, I just never thought I would be doing photography as a career around 5 years ago. I was always something who was into painting, drawing and sculpture work growing up and when studying something creative. However my love for photography developed over foundation, especially fashion photography where as the 

curiosity

 to learn more about my identity and South Asian culture started more in second year of university.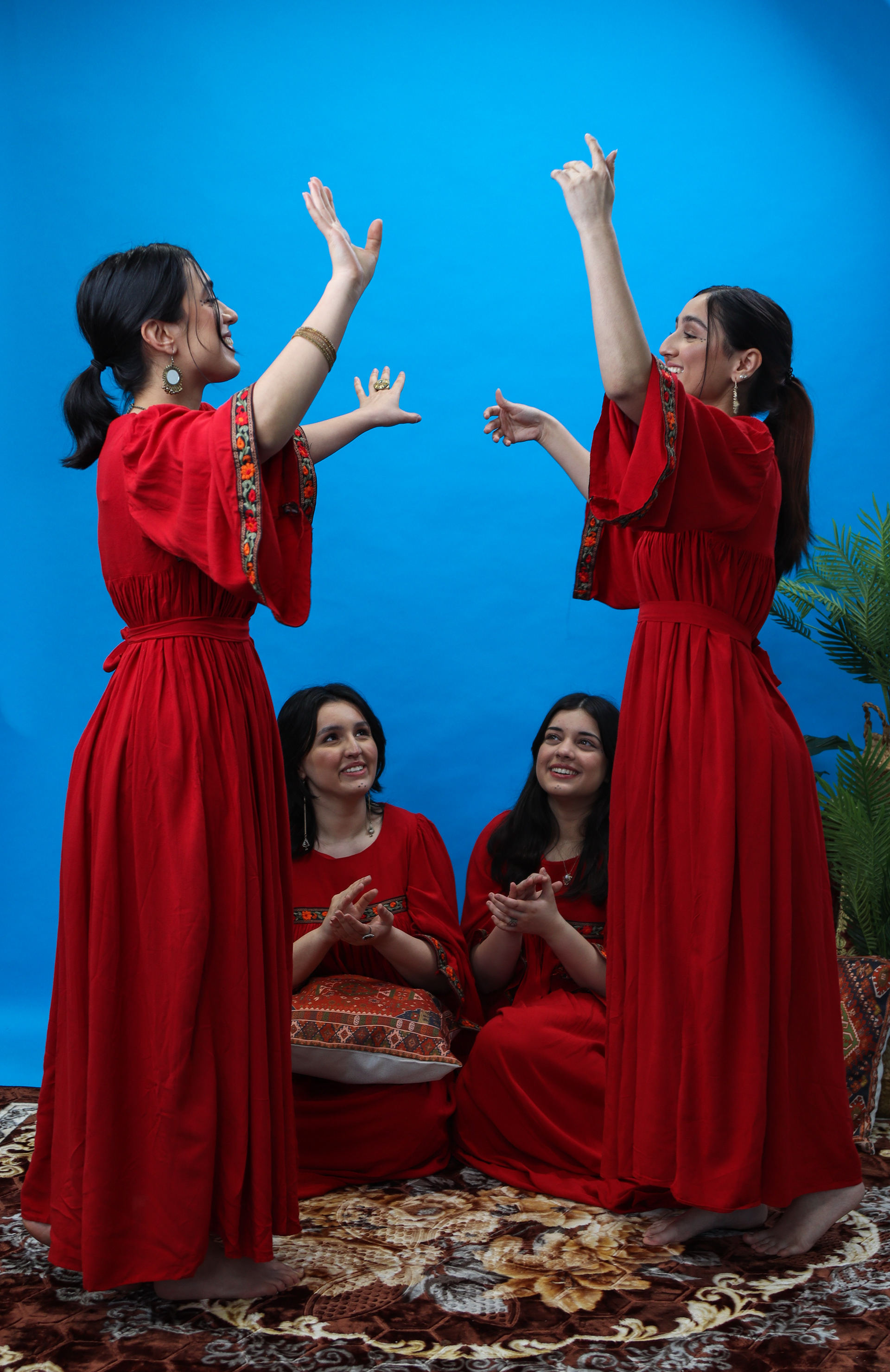 Tell us a little about the purpose behind your project 'Not just brown, Not just Indian (NJB, NJI)'?
'NOT JUST BROWN, NOT JUST INDIAN', focuses on the lived experiences and beauty of some really incredible South Asian women as well as celebrations, traditions and history of south Asian countries from a female perspective. As Eelam Tamil Woman, like most other south Asians just made the assumption I was Indian as if that's the only country to exist in South Asia and I feel our cultures and traditions are classed as one (hence the name). It was as if I was made to feel that my 'appearance' didn't seems to fit the expectation of what some outside and even with in the South Asian community believed a Tamil woman should be. Working with SA woman from their respective countries, I wanted show parts of their stories and culture from an authentic perspective - to give them a space and chance to celebrate who they are and everything they have been raised around.
I wanted show parts of their stories and culture from an authentic perspective - to give them a space and chance to celebrate who they are and everything they have been raised around.
As you said your project was funded by Getty Images x Creative Access x iStock, how did this opportunity come about?
Honestly a friend of mine that I work with from time to time actually sent over the opportunity and thought that this something that would apply to me. The idea for NJB, NJI was something that I've been thinking about for a long time and I thought I would pitch but I never thought I would actually win the funding.
How did the project come together? Talk us through the process
In terms of planning the idea, I already knew the structure I wanted to create for it in terms of understanding, exploring and visual emphasising various aspects of South Asian countries; I also knew that I wanted work with South Asian women from those respective countries ethnically/ nationally/ in terms if their heritage. It was when I found a team of South Asian women for each concept (something that I did through instagram, especially instagram stories), the concepts all started to come together, when we start diving into people's personal experiences and childhoods.
What was your favourite part of the project? 
Definitely the shoots and working with various South Asian women, each shoot had such a different vibe and I was also really blessed to be working with some really incredible woman from the south Asian community.
Has the project inspired your personal work? If so, in what ways?
Actually no if anything it's the work that I've been creating the first two years of my career/ university the really inspired this project. It was doing all these small projects that inspired this idea and it was something I wanted to create in my final year and just didn't have the chance to due to the pandemic.
As many of us have seen, stock images are often white washed and non diverse, do you think much has changed in the past 5 years?
I think there has been a change for sure in the last five years in terms of creative work become more diverse but sometimes I feel like there's the question of wether is genuine or do we as creative fit a tick box.
What do you think we as a community should be doing to support and encourage diversity within the creative industry?
I really think it's about giving more POC creatives more industry 

opportunities

 as many of my shoots are pretty much always full on POC creatives but when I'm working on/ assisting on more of a commercial shoot - I tend to be the only or one of few POC creative, which doesn't make sense to me.
What has been the most rewarding part of creating 'Not just brown, not just Indian'
I think it was bringing these teams of women behind the creativity together because so many of them had similar experiences and that's something we could relate on and but also with each shoot, we created a safe space where we explore the respective cultures of the creatives a part of the project - something we all know is quite rare industry and there was so much joy and beauty in each of these shoots.
we created a safe space where we exploring the respective cultures of the creatives a part of the project
Who are your top 3 she/they POC creatives we should all be following?
I honestly couldn't give 3 women, especially after creating this project and working South Asian women - so I would say the people I've tagged and credited in my instagram posts of project, please do check them out - they're doing some amazing things!
So far, what has been your song of the summer?
Forget about Tamil music which isn't seasonal and something I listen to all the time, I would say Paro by Nej or N'y pense plus by Tayc
Have you got any upcoming projects we should be looking out for? Shoutout anything cool you have going on!
Yess I've shot and completed two projects, one of which is out and published with a magazine whilst I'm also working on some more exciting shoots so keep your eyes peeled!